Your Freshman year is a time for exploration, so it's important to do just that. Join clubs, athletic teams and get involved in other school activities. How else will you know what you're good at or what you enjoy if you don't try new things? For complete lists of clubs and sports at THS, look under the Activities page on the THS website.


It's also important to make sure you get off to a strong start in all your courses. Students who have to repeat classes close off their options and choices down the road. Keep your grades up! You are beginning to compile a record that is called a transcript. A transcript is a record of all classes that you attempt in high school. The final grade is recorded on the transcript and a grade point average is calculated based on your performance in each class. This will begin your academic record that will be forwarded to colleges as you apply during your senior year!
During your Freshman year, you will work with our school counselors to explore career interests and to select courses for your sophomore year. It's a Great Day to be a TIGER!!
Join our reminds to stay up to date on all that is happening with the
Temple High School Freshmen! Class Sponsor
Text @cotemple27 to 81010 to join.
All Freshmen should set up a GAFutures account. This will be one of your most useful resources throughout your high school career. This is where you will be able to keep track of your GPA after your first semester of high school. Our Guidance Department will help you with this.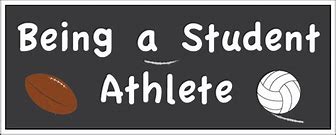 You are responsible for knowing and meeting all deadlines for securing athletic eligibility!
Visit our Athletic page for eligibility and physical information!