Temple High School Counselors
Erika Keel 770-562-3218 ext 3426 *Serves students last name A-L and E2020 Students
Angie McDaniel 770-562-3218 ext 3420 *Serves students last name M-Z and Dual Enrolled Students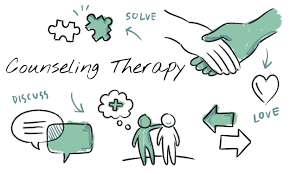 WGTC Dual Enrollment Information
Please note that the University of West Georgia and West Georgia Tech are still accepting new Dual Enrollment Students for Spring 2021. They are currently not requiring Accuplacer, SAT, or ACT scores. Applications can be found on the WGTC or UWG website.
Make sure you let Mrs. McDaniel know if you are interested in Dual Enrollment before applying!
UWG Spring Dual Enrollment Information:
The University of West Georgia has waived ACT and SAT test requirements for Spring, Summer and Fall 2021. Students applying must meet the 3.0 GPA requirement. 10th grade students must meet test requirements (1200 SAT Composite or 26 Composite score) to receive state funding but have the option to pay out of pocket for tuition and books if they do not meet test requirements.
Spring Advisement will be virtual this year. Students have been emailed a Google Form to complete for Spring 2021 registration. Students will be able to include all of their class choices within the google form. Also, we informed students that their portion of the funding application must be completed prior to registration. All courses must be submitted prior to registration on Monday, October 19th. Email dualenroll@westga.edu for questions about applying or advising for UWG.

Need an SAT or ACT test for college registration next fall? We highly recommend that this year you sign up for the first test available! You can find more information for testing at sat.org/success or on act.org.
Don't forget if you are an Athlete looking to play at the college level to create your portals for NCAA and/or NAIA.


Due to the current events surrounding Coronavirus (COVID 19), Temple High School Counseling/Guidance Department would like to share some resources to help families during these changing times. We understand that students and families that may be experiencing feelings such as anxiety, worry, sadness or anger during this time of social distancing. If you or a family member is experiencing any of these feelings, please visit this link for tips from the CDC on Managing Anxiety & Stress

https://www.cdc.gov/

coronavirus/2019-ncov/prepare/

managing-stress-anxiety.html

. There are many other resources on this page including reducing stress in self & others and information for parents and responders. Additionally, anyone in Georgia experiencing an emotional crisis may call Georgia Crisis and Access Line (GCAL) @

1-800-715-4225.

You may also text GA to 741741 to communicate with a trained Crisis Counselor. Children and Teens are especially welcome. The service is free, confidential and available 24/7. Also note that Tanner Willowbrooke in Villa Rica is still accepting walk-ins for free assessments.
Let's work together to keep our families and community safe.
Temple High School / Home of the Tigers!
*Click the link below for Student Registration Center. This link allows parents to complete pre-registration information before coming to the Student Registration Center at the Board of Education. The link is available on the district site. https://campus.carrollcountyschools.com/campus/OLRLogin/carrollcounty