PRESS RELEASE: THS Awarded Campus National Certificate for STEM Excellence (NCSE)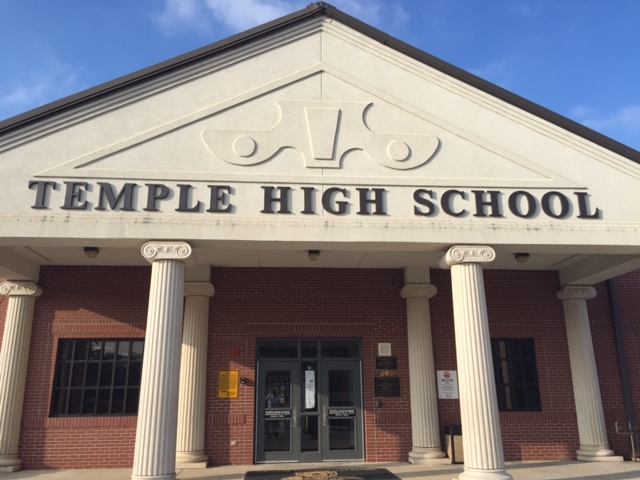 ---
Tim Gribben, principal at Temple High School proudly announced this week that Temple High School has received the National Certificate for STEM Excellence from the National Institute for STEM Education (NISE).
Gribben completed an extensive assessment process which involved proposing a campus plan for STEM implementation, as well as assessing the sustainability of the plan for the future. This process required Gribben, STEM Liasion Dianne Ledford, and a STEM Team of four teachers to assess the needs of the campus, set goals for the school, determine the professional learning that the staff would require, identify community and business partnerships for material and technical support, and outline the next steps after certification was awarded. Of the process, Gribben commented that the year-long process provided "an opportunity to have meaningful conversations with all stakeholders on how Temple High School could best prepare our students for the demands of future jobs and how we can implement STEM to support the school's mission to inspire our students."
Mr. Gribben will receive the campus certification at a reception honoring the school and the STEM Team on September 15 in the Temple High School Media Center.