Courses :
Foundations of Algebra, Algebra 1 Support and Geometry Support
JOIN NOW!! Come and get the scoop!
Text the appropriate code that corresponds to your class period to 81010:
1st Period Foundations of Algebra @bffaa2
2nd Period Geometry Support @86238db
4th Period
5th Period Foundations of Algebra @gkfa6a
6th Period Algebra 1 Support @hfeg92
7th Period Algebra 1 Support @ce6423
GOOGLE CLASSROOM CODES WILL BE GIVEN OUT THE WEEK OF AUGUST 24TH! Please refer to the class syllabus for further details.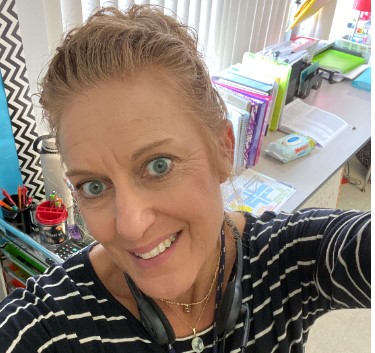 Hi there! My name is Sandy Eisner. I have been teaching for 11 years. I am new to Carroll County and to Temple High School this year. I moved here from Panama City, FL, where I lived for two years. Prior to living in Florida, I lived in Dallas, GA for 17 years with my husband, Scott, my son, Shaun, and our basset hounds. I have 4 college degrees; an Associate of Arts in General Studies from Vance Granville Community College, a Bachelor of Arts in Broadcast Communications with a minor in Psychology from Elon University, a Bachelor of Science in Social Psychology with a minor in Counseling from Park University and a Masters Degree in Cognitive and Behavioral Disabilities from Nova Southeastern University. My favorite part of teaching is having the opportunity to make a positive difference in the lives of my students. I look forward to meeting each and every one of you!