CLICK HERE FOR CARROLL COUNTY DESIGNATED DIGITAL LEARNING DAYS ASSIGNMENTS AND INFORMATION:
Spanish 1 (4th, 5th and 6th) Google Classroom Code: ogp3oyz
Spanish 2 (1st, 3rd and 7th) Google Classroom Code: zmol5cn
Raol Calas
770-562-3218
Modern Language (Spanish)
Courses Taught:

1st: Spanish Level II
2nd: Planning
3rd: Spanish Level II
4th: Spanish Level I
5th: Spanish Level I
6th: Spanish Level I
7th: Spanish Level II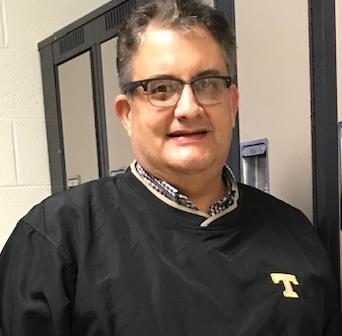 Hello! My name is Raol Calas, and I'm thrilled to say this is my 12th year teaching high school Spanish. I'm originally from Cuba and graduated with a Bachelor's degree (B.B.A.) in Marketing/Business Administration from The University of West Georgia in 1992 and a Georgia Teacher Academy for Preparation and Pedagogy (GaTAPP) graduate in 2008 with a Highly Qualified Endorsement in Modern Language. I began my teaching career in the Carroll County Schools System and have taught ten years at Temple High School. Besides being a teacher and club sponsor (Spanish), I am a head coach with the Cross Country and Soccer (Girls) teams as well as a United States of America Veteran (Navy).
Currently, I live in Carrollton with my wife, Missy, and son, Heath and my dog, Noah.
I enjoy exercising, cooking, reading, watching movies, and spending time with my family. All my life, I had felt the call to teach.
I look forward to an exciting school year!