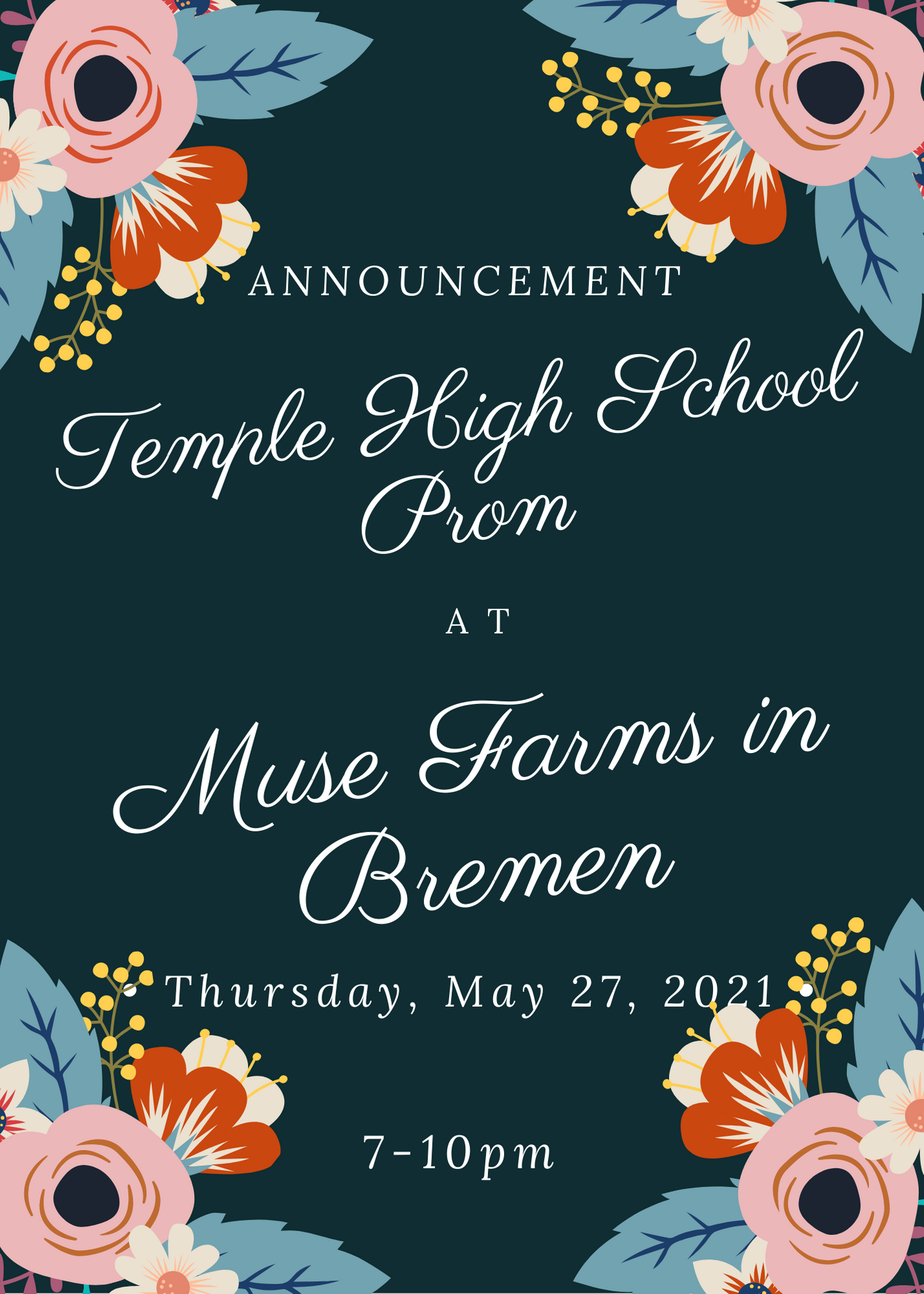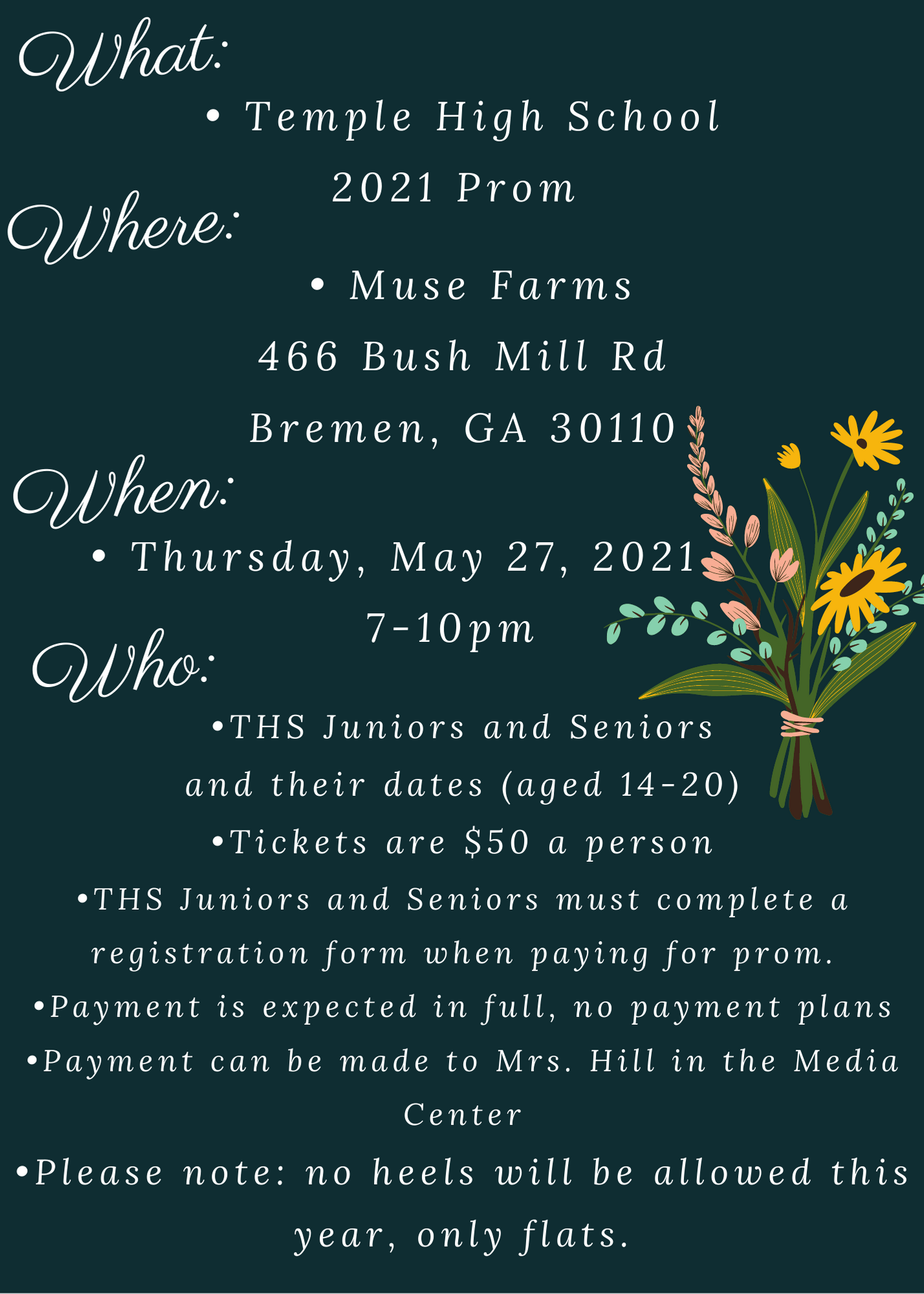 The following forms are required for entrance to prom and must be completed before you will be allowed entrance to the prom. You may print them at home or we will have them available at the front office and media center. Both the student and the date must sign a prom waiver form. Only one registration form is needed per couple.
ALL MONEY AND FORMS MUST BE COMPLETED AND TURNED IN NO LATER THAN FRIDAY, MAY 21st at 3:45pm.
THIS INCLUDES THE REGISTRATION AND WAIVER FORMS.