Being on remind is a class requirement.
This is a vital communication channel.
AP Lit: text @kjaplit to 81010
Advanced Comp: text @jonesadc to 81010
Google Classroom codes:
GC 1st pd AP Lit: 3zvafg


GC 2nd pd AP Lit: 6odqnr5

GC 3rd pd Adv Comp: lkl4b57

GC 5th pd Adv Comp: rl7nsm4

GC 6th pd AP Lit: fxyzlo6

GC 7th pd Adv Comp: dlkmsj3
Syllabi
770.562.3218
kelli.jones@carrollcountyschools.com
Courses Taught:
Advanced Placement Literature and Composition
Advanced Composition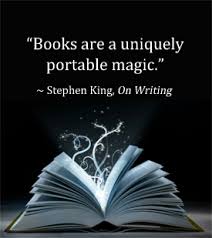 I've taught Literature at THS since 2010. I also serve as the THS Alumni Relations Coordinator, Senior Class Sponsor, and Literary Coach. I've served on the THS Leadership Team since 2012, and my colleagues selected me to represent THS as its 2020 Teacher of the Year.
I came to teaching from a diverse career path; I was a flight attendant for a major airline, lead concierge and conference center director for one of Atlanta's largest law firms, and a professional journalist whose clients included NASCAR, the Governor's Office of Tennessee, and the Tennessee Board of Regents. I consider my background my greatest asset in the classroom.
I believe a growth mindset is critical to success. My mission is to encourage, engage, equip, and empower students to advocate for themselves and write their own success stories. One way I endeavor to do that is by sharing the success stories of Temple High School alumni.
I hold a Bachelor of Arts in English from Tennessee Tech University and a Master of Arts in English from the University of West Georgia.
When I'm not encouraging young scholars to be intellectually curious, I can be found exploring new restaurants, debating Beatles v. Stones, or relaxing at my favorite beach.