Click here for County designated Digital Learning Days assignments and information:
https://classroom.google.com/h
If you are not our our class remind, please do that now. Being on remind has become a class requirement. This is a vital communication channel.
AP Lit: text @jonesapbl to 81010
9th Lit: text @jones9lit to 81010
Honors Lit: text @109honors to 81010
770.562.3218
kelli.jones@carrollcountyschools.com
Courses Taught:
Advanced Placement Literature and Composition
10th/9th/ Honors Literature and Composition
9th Literature and Composition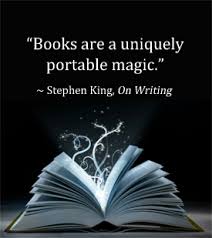 I've taught Literature at THS since 2010. I also serve as the THS Alumni Relations Coordinator, Senior Class Sponsor, Literary Coach, and Creative Writing Club sponsor. I've served on the THS Leadership Team since 2012. I represent THS as its 2020 Teacher of the Year.
I came to teaching from a diverse career path; I was a flight attendant for a major airline, lead concierge and conference center director for one of Atlanta's largest law firms, and a professional journalist whose clients included NASCAR, the Governor's Office of Tennessee, and the Tennessee Board of Regents. I consider my background my greatest asset in the classroom.
I believe a growth mindset is critical to success. My mission is to encourage, engage, equip, and empower students to advocate for themselves and write their own success stories. One way I endeavor to do that is by sharing the success stories of Temple High School alumni.
I hold a Bachelor of Arts in English from Tennessee Tech University and a Master of Arts in English from the University of West Georgia.
When I'm not encouraging young scholars to be intellectually curious, I can be found exploring new restaurants, debating Beatles v. Stones, or relaxing at my favorite beach.