If you have not joined Remind, do so now. Announcements during our digital learning days will be made through Remind: for American Lit, text 81010 and message @america502; for ENGL 1102, text 81010 and message @6888e; for AP Psychology, text 81010 and message @freud502.
For digital assignments, click on link to access our Google Classroom: http://classroom.google.com
Dianne Ledford
English and Psychology Teacher
(770)562-3218
Courses Taught:
English/Language Arts American Literature (Grade 11)
Dual Enrollment ENGL 1101 and 1102
Advanced Placement Psychology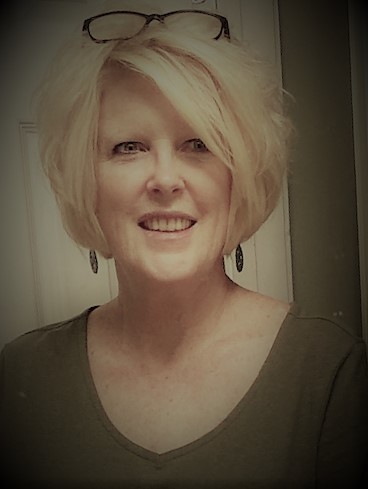 Hello,
Thank you for visiting my page! Nine years ago I left my teaching job at another Carroll County school to come to Temple High School as part of a grant for an Instructional Coach for English and social studies. When the grant was over, then-principal Karen Suddeth asked me if I would like to stay and I answered with an enthusiastic "yes"! For the past seven years I have had the privilege of serving as English department chair and have taught several different courses including American Literature, Advanced Placement English Literature, dual enrollment English 1101 and 1102, and Advanced Placement Psychology. With each passing year, I continue to be amazed by the dedication of our staff and teachers and by the appetite for learning of our students.
I grew up in the shadow of the Great Smoky Mountains in Sevier County, Tennessee. I have a Bachelor's Degree in Secondary Education from the University of Tennessee, Knoxville, with a major in English, and minors in history and psychology. I earned a Master's Degree in English from Tennessee Tech University while on a graduate assistant scholarship. Over the past 30 years, I have taught at the high school and college levels in Tennessee, Alabama, North Carolina, and Georgia.
I have been fortunate to be honored with several special recognitions, including Carroll County Teacher of the Year and Temple High School STAR Teacher, but my greatest achievement in education is helping our students discover and develop their academic skill. It's no cliche that the most rewarding part of being a teacher is witnessing that moment when the "light bulb" comes on for a student!
I am married to Michael Ledford, a retired football coach. We were married 37 years ago and are the parents of two sons: Jacob (27) and Gabriel (23). We recently added a daughter to our family when our son Jake married Makenzie Smith. Jake is head pro and manager at Mirror Lake Golf Club, Makenzie is a clinical psychologist at Tanner Behavioral Center, and Gabe is an upperclassmen at UWG majoring in economics. Rounding out our family is our rescue dog, Rocky, who is an energetic and sweet black Labrador-mix.